Meet the client - Baukjen from the London-based brands Baukjen and Isabella Oliver
Baukjen worked with Solid for the first time last year for a beautiful knitwear collection, so we caught up with her to ask her some questions about this collaboration, about the brand and about her personal life.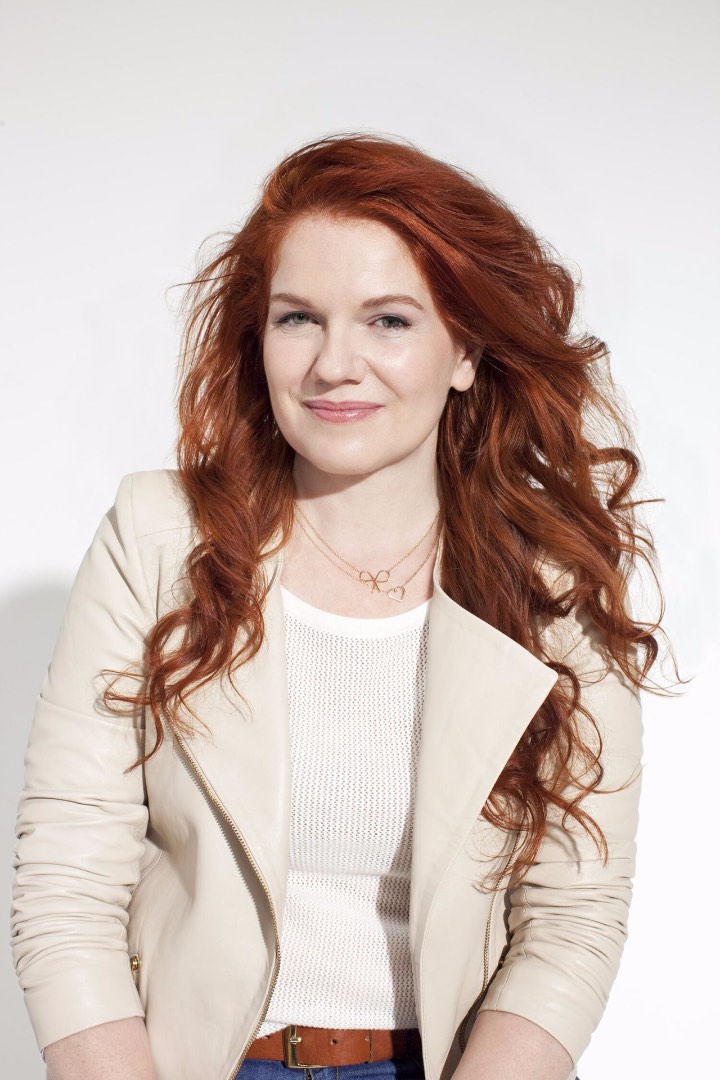 Tell us a little more about yourself, who are you, what is your (educational) background, what drives you, where are you from, …?
I was born in Amsterdam and my family moved to London when I was five. I grew up in London. I left London for a couple of years to go to Holland for University and my first job but missed home and moved back here (with my now husband, Geoff). We live in London with our three teenagers. Geoff is a co-founder of the business, so we also work together.  
What do you do for fun?
I love spending time with my friends and family. Dinners, walks etc. I also like reading books to relax or watching a film. Board games with our teenagers I love too, though we are all competitive!
How would you describe your ideal day?
Every day is different and I quite like that. Some days busy, busy, busy but others that are calmer. I like that variance. One of the things I love about living in Europe is the four seasons, where the weather changes every couple of months and your day changes as well due to it. But if you pin me down to choose one, it would be waking up in warm weather and going outside for an early walk or swim, breakfast with Geoff (the teenagers are awake later these days), a creative day at work with my colleagues and dinner in the evening with family or friends followed by a bath and a good book in bed before falling asleep.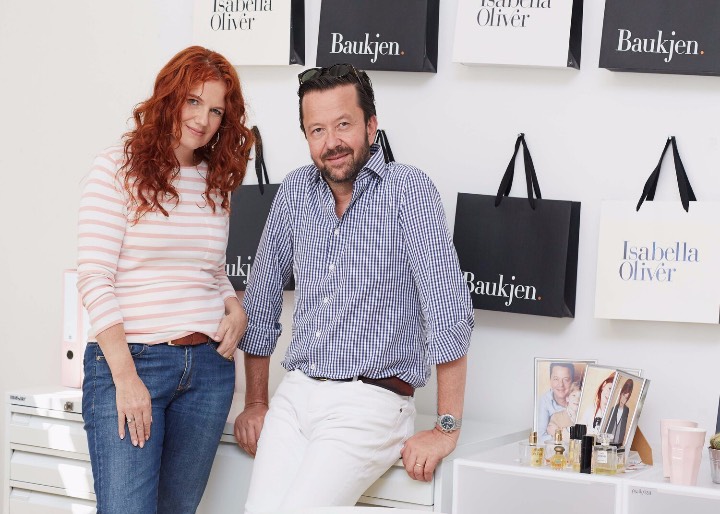 What inspired you to create Baukjen and Isabella Oliver?
My background isn't fashion but I've been in it now for 18 years. When we started out, I wanted to create inclusive brands that, if a fashion brand could be a woman's best friend, I wanted our brands to be that for her. Inclusive, warm and supportive while designing timeless clothes that are stylish, ethically made and high quality so she can enjoy them for years. That still rings true today.
What is the message you want to send to your customers?
Buy less, buy better and enjoy for years.
When did you become interested in sustainability?
I don't recall the exact moment, it has been more like a noise that has become louder over the years and is now very loud.
What is your favourite part of the production process? And which part is the most difficult?
My favourite part is working with our head of design on the colours, prints, fabrics and of course shapes of the designs. My least favourite part is the editing process where we drop styles. I always find that quite hard as I often love more than we're planning to move in to production.
Which materials do you prefer to use in your collections?
Planet friendly ones of course! We've made so much progress on adopting responsible fibres in our collection – at this point 83% of our collection is made from responsible fibres. Of course we are focussed on the remaining 17%.
Where do you find inspiration?
Everywhere. Of course the obvious such as runway shows and how women dress but also interiors, a film etc. I love when you're not in work mode and suddenly come across great inspiration.
How did the collaboration with Solid originate, and how do you see its future?
I don't recall how we came in to contact but when we did I was immediately keen to explore more. I think it's wonderful what they do and another bonus is that they're a great bunch of people too. We look forward to working with them again.
Which Solid piece do you like most, and why?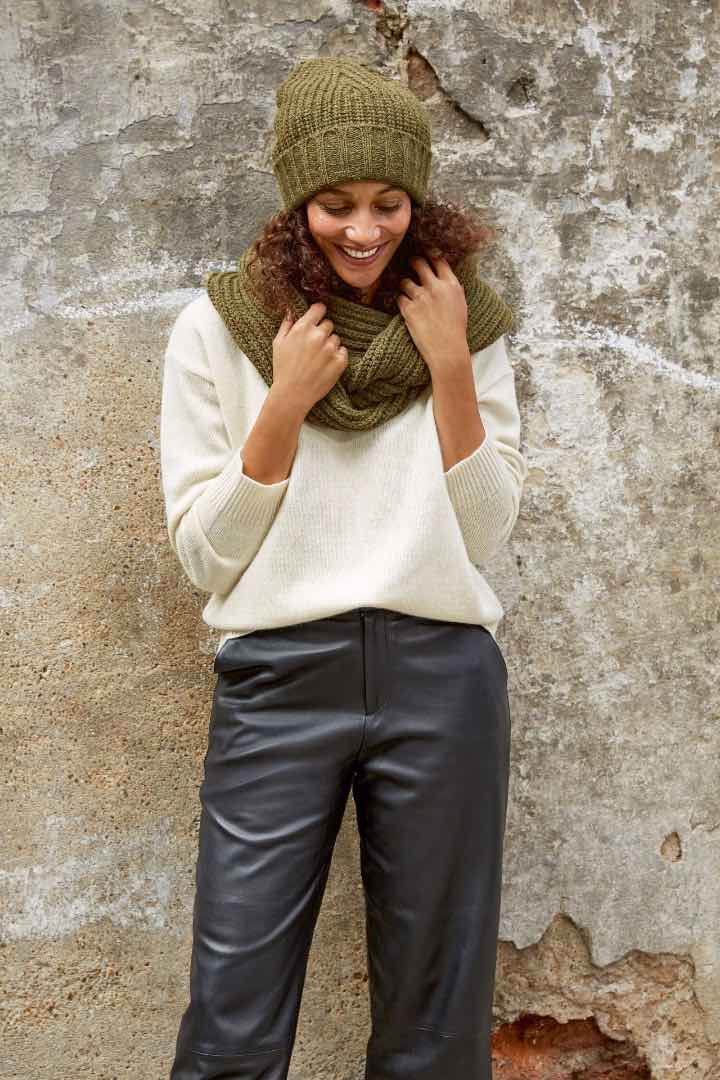 I love our Anna snood which I have in Khaki. The other items sold better but this is my favourite.
A lot of clothes end up in landfills everywhere in the world. For the Isabella Oliver brand, you have pre-loved/re-loved system, is this something you would like to expand?
Absolutely! We are supporters of the circular model and building upon it.
Baukjen commits to donating at least 10% of its profits to charity. How do you choose the charities you work with? Are there certain causes you value particularly?
That is a difficult one. To be honest, I am not the best one for this as I would like to help all which is of course not possible. Last year we actually ended up donating just under 15% of profits to various charities.
What's a small change everyone can make to become more eco-conscious?
Stop using single use plastics where you can. Plastic water bottles and plastic bags at the supermarket are two examples. For us personally speaking, it's been a process where we've swapped out products we use at home for planet friendlier ones. We are no way there yet but being conscious and taking small steps is a great start.
Where do you see Baukjen/Isabella Oliver in 5 years?
We are determined to demonstrate that business can and should do good for people and the planet. We're a B Corp and balance purpose and profit. In five years time, I hope that we will have demonstrated in our industry that it is possible to do good while being profitable.