We talked to Oriana from the home decor business 'SAO' in New York. This enthusiastic and creative woman offers various interior products made by Solids artisans, among which the colourful saree poufs to her customers. These poufs are made from recycled sarees in the workshop in Jharkhand, India. Read the full article to get to know Oriana better:
Dear Oriana, can you tell us a little bit more about yourself?
My name is Oriana, I grew up in New York City, but I was born in the Dominican Republic. I came to New York with my mother when I was a little girl.
How and when did your brand Sao originate? And what did inspire you to start it?
I've always wanted to start a home decor brand. Ever since I was 17, I am 23 now. I'd spend hours at home decor shops, just window shopping. At the time, I was a fashion design major at Fashion Industries High School. We had sewing machines in our classes and by 8 am, we'd already been working on making bustiers, pants, dresses, you name it. I didn't want to pursue fashion design in college.
It wasn't until I decided to go down to my school's fabric room during my lunch period one day. I went back upstairs, and I sewed my very first set of pillows for my room. I remember posting my work online, and so many people told me that they would pay me if I made them things for their home. I had someone ask me if I could even make them a set of curtains too. I kindly declined the offers and just kept making things for my room. After I graduated, I got an industrial overlock and sewing machine for my room that I had gotten for a bargain since a friend of mine was attending Parsons.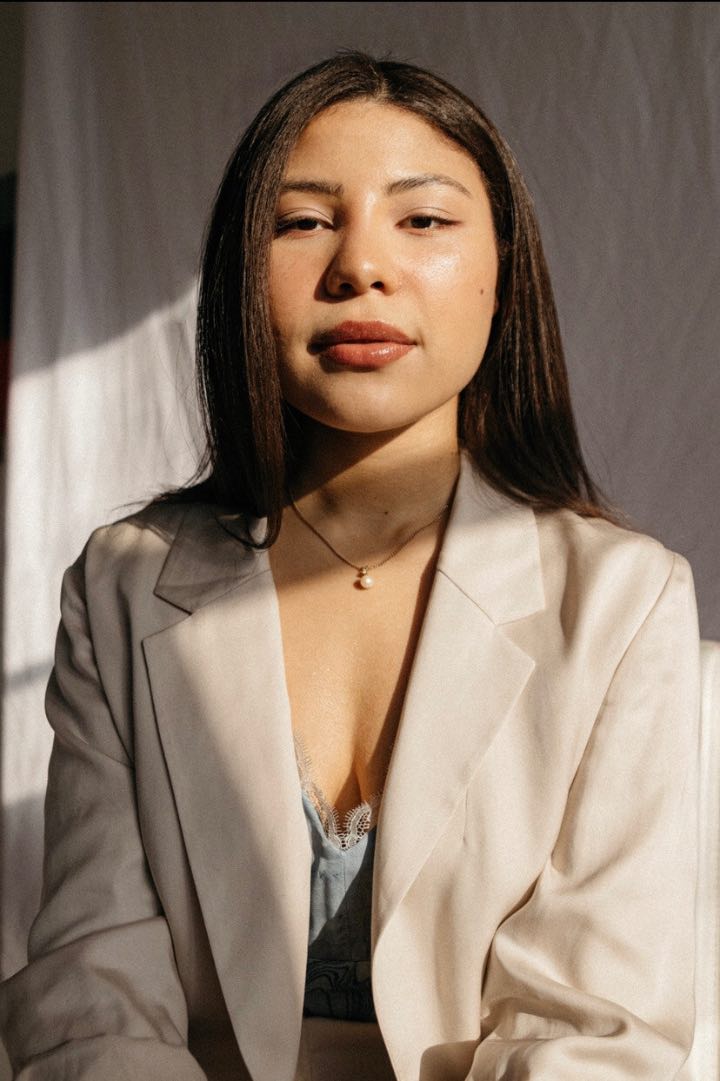 Although I could have gone to school for interior design, I also wanted to do Social work. I felt like something was missing. I love helping people, and I wanted to combine the two. I decided to major in liberal arts, but then I took an interior design course in the Dominican Republic at Chavon, The School of Design. I had started to do volunteer work with TECHO, which was a life-changing experience for me. We built homes for people. I felt very inspired that I began to research and write all of my ideas down for when I got back to New York during the fall of 2019. Once I got back, I started to purchase samples of many different things and make them in my room. There were a lot of trial and errors. From experimenting with algae with a material and textile designer from Germany. To a farm in Cambodia that developed textiles from the lotus flower by extracting the fibers out of the lotus flower and then turning it into the fabric. A lot of other failed outcomes, but I think that's part of the process.
What does Sao mean?
Sao is one of the tiny moons that orbit Neptune. I am into alchemy, and it's a branch of natural philosophy. Neptune is a female planet, and it represents dreams, imagination, creation, and all things spiritual.  
What means sustainability for you, and how do you connect it with your business?
I am conscious of my lifestyle and the things that I buy. I have always been this way. It's important to know where the things you consume come from but also what is in them. It's so important to read labels. For instance, Mica powder is widely used in cosmetics, but it's also tied to child labor. "Yellow 5," like other food colorings, is linked to many health conditions yet are found in food and snacks. It's easy to start a brand and buy wholesale, but I didn't want something mass-produced. Let alone a middleman. I wanted to know who was making what and if it was being done the right way. Something could be branded as "sustainable" or "recycled," but what about who's making it? I believe it's up to companies to do things right. People are always like "boycott fast fashion," but what about the factory worker, don't they need to eat too? I am talking from experience because before my mother became an art teacher, she worked as a factory worker for Victoria's Secret in the Dominican Republic.
What's a small change everyone can make to become more eco-conscious/friendly?
Vote with your dollar, read labels, see what things are like out of your reality. Just because you don't see it doesn't mean it isn't happening.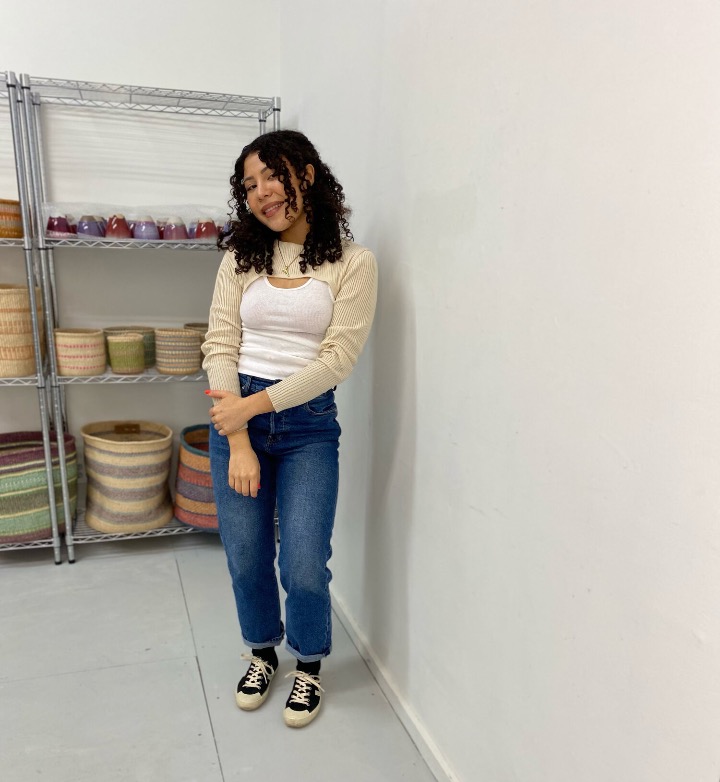 How do you integrate art and creativity into a commercial business?
I like eccentric things; the birth of Sao was for it to be almost a reflection of me in a sense. I am interested in selling my work but also from small artists too. I want everything to have a story. Nothing mass-produced. Art is everywhere, and it's not just paintings.
What is your favourite part about your job? And what is your least favourite part?
I do work a full-time 9-5 job, and Sao is something I do entirely on the side while also finding time to volunteer and time for myself. It's difficult because I am doing this alone, and I don't think anyone wants to work a 9-5. I am hopeful that one day my brand turns into my full-time job.
How did you come into contact with Solid, and which Solid piece do you like the most?
I came across Solid through an Instagram hashtag. I was in the voids of Instagram, where one hashtag led me to another hashtag. I decided to email, and then I had a scheduled video call with Inge. She was very nice. My favorite Solid piece is the poufs, not only because of the bursting colors but also because of the mission behind it.
What is the message you want to send to your customers?
Hold brands accountable. A lot of companies are on the greenwashing bandwagon to stay relevant. Don't feel guilty if you've made poor choices when buying things. Just educate yourself. We don't know everything, there's always room for improvement.
What do you do for fun?
I am a huge tea enthusiast; you can always catch me getting lost in the city at a random tea house. I love trying new foods and watching documentaries. Art has been a big part of my life; I constantly frequent art galleries in Chelsea and Museums around the city. I am really into wellness and take my health seriously. Not only that, but I like to practice holistic medicine methods as I do believe wellness is a lifestyle approach—your thoughts, emotions, what you nourish your body with.
I have also done volunteer work, to name a few, New York Blood Center, New York Cares, Van Cortlandt Alliance, TECHO in the Dominican Republic. I now volunteer for the American Red Cross with the role of Disaster Services and Shelter Supervising, where we have assisted families and people who have experienced fires or other forms of displacements. During the peak of Covid-19 last year, we were also part of a citywide program response to New York City Hospitals, known as the NYC Healthcare Heroes Program. It was thrilling but also scary at first because this disease was new, and we didn't know what we were dealing with.
What is the best advice you have ever received?
The best advice I have received has been from my grandmother. I have learned many things from her, but the one thing that has always stuck with me the most is her saying that everything we do must be with love and intention. Every time she would cook, she would always say this. "If you are making food, and you are in a bad mood, it's not going to come out right because your energy is going into the food, and it's not going to taste right." I have applied this advice to many aspects of my life. That has molded me into who I am because I believe everything you do should be with love and intention.