SOLID CRAFTS : FASHION REVOLUTION   

Almost 15 years ago, Lyn Verelst, daughter of Solid's founder, travelled to South America and ended up in the region of Ayacucho in Peru. Homeland of the alpacas, spectacular mountain views and a place where the beautiful craft of hand knitting would never go out of fashion.
A little step further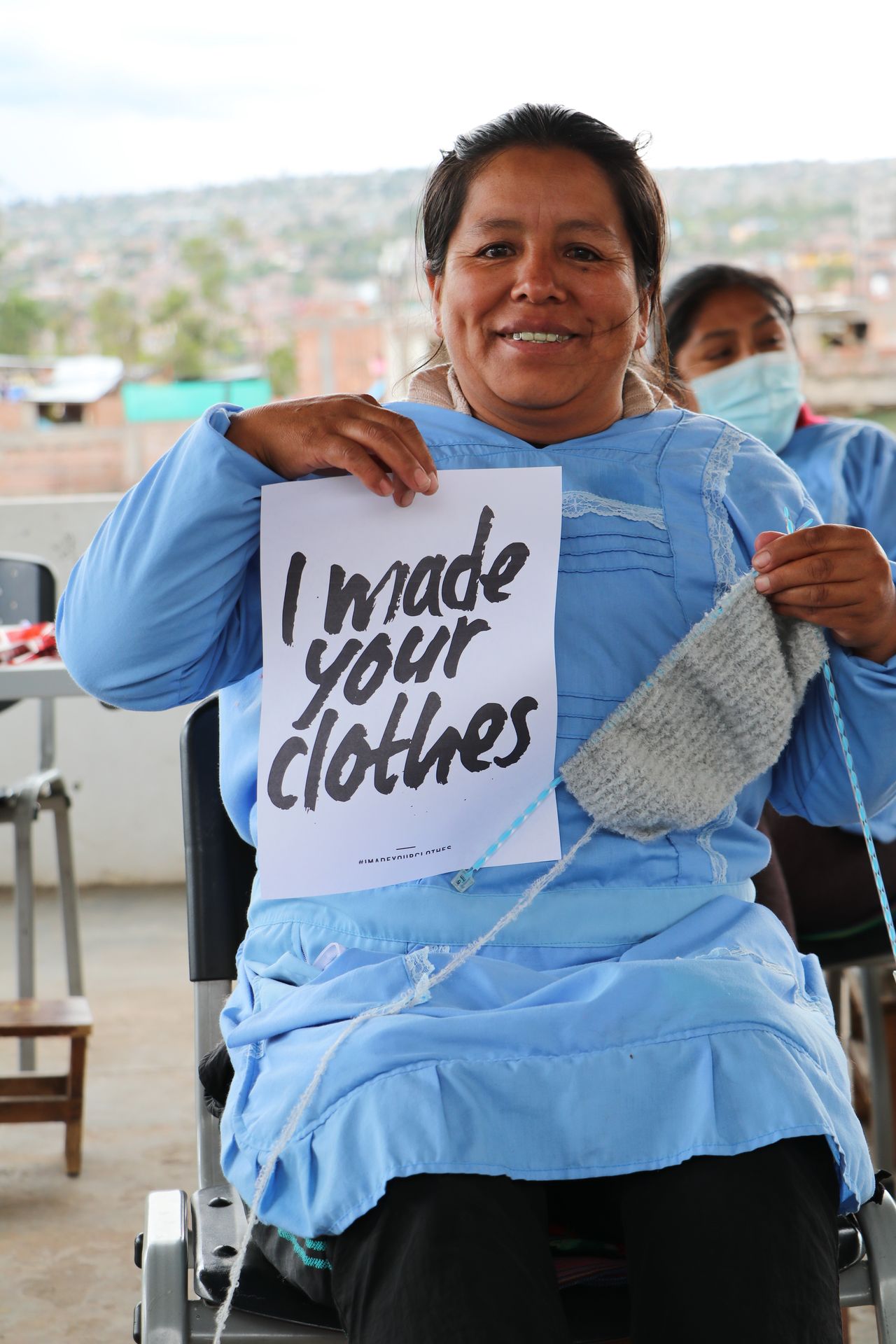 It's thanks to these previously mentioned resources, alpacas and knitting talent, that Solid Crafts was born. After some years of intensive education programs, Solid felt that they had taught the local community everything they could and that it was time to go even further. If the region wouldn't provide the people with honest work, then Solid would. The aim? Breaking the cycle of poverty by giving underprivileged women honest work and empower them.
At the same time, two big clients, or rather partners, were showing interest in Solid's work in Ayacucho and the knitting talent they were acquiring. Solid calls them partners, because that's how they see their clients. You have to work together to create a better world. So, let's say that they are not 'partners in crime', but rather partners in fairness. 
These partners were ready to look towards a better future in fashion and crafts: fair work, fair wages and stimulating entrepreneurship in vulnerable communities. After a couple of years, more partners followed. Together with the craftswomen, that often come from very difficult circumstances, they create the most beautiful and qualitative products. This isn't only good for the businesses themselves, but also for the self-confidence and self-esteem of the women making the products. And let's never forget, if you empower a woman, you empower a whole community.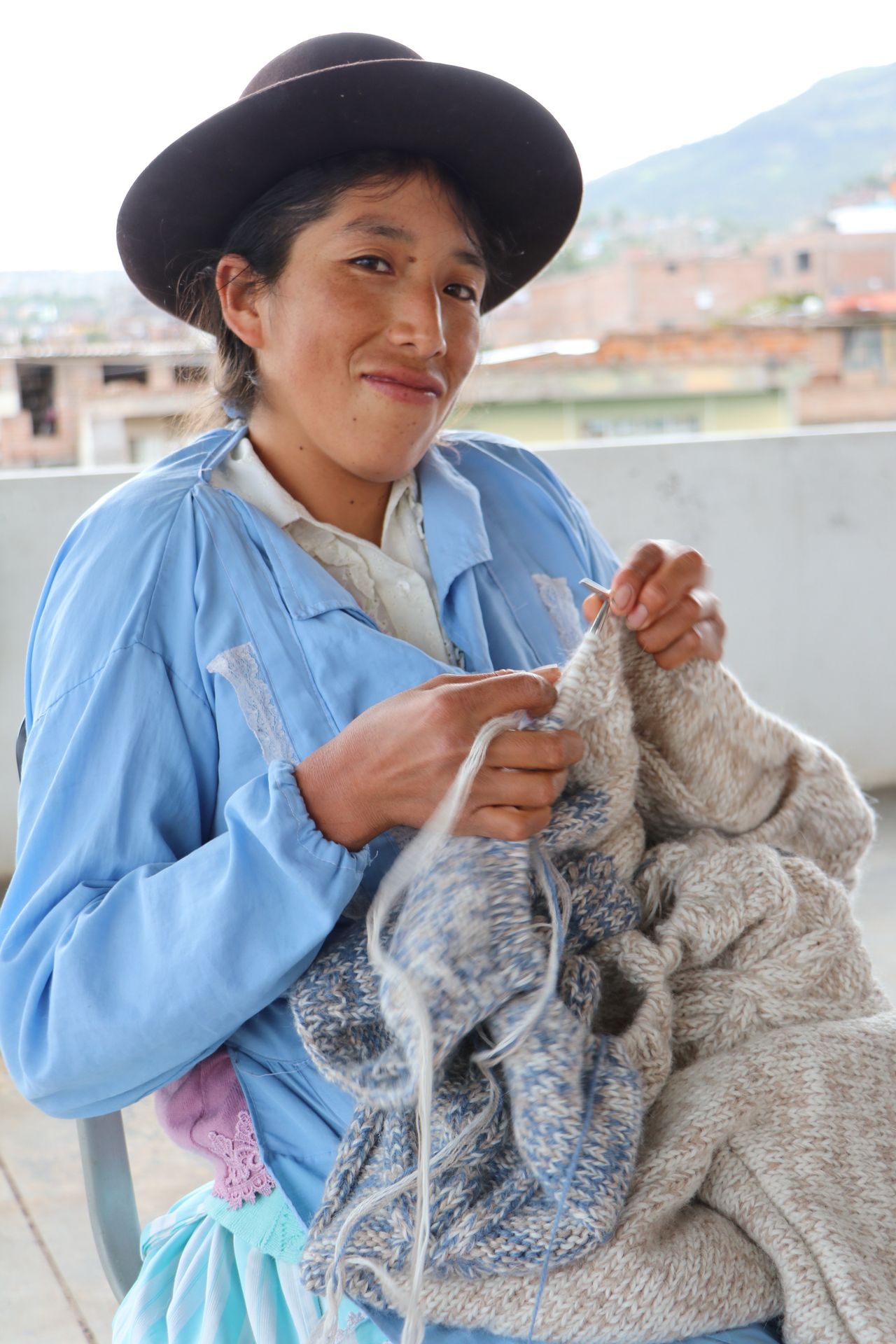 Let's rise by lifting others
Solid Crafts uses local knowledge and artisanship to create a profitable business model, without losing focus of its main goal: empowering the local community. Better said, while the knitting atelier started to make a profit, this money would immediately go back to the community thanks to education, coaching and other projects.
Nowadays, you can't only find this model in Peru, but also in India and Kenya. In India, master weavers create the most beautiful carpets and cushions for your home, and in Kenya, beautifully crafted baskets leave the atelier. The women work in fair and sustainable circumstances and can use their own local knowledge and skills to create products that are appreciated internationally. Everything is made with local resources, from the recycled saris in India, to the plants used for weaving material in Kenya.
What's in it for the partners?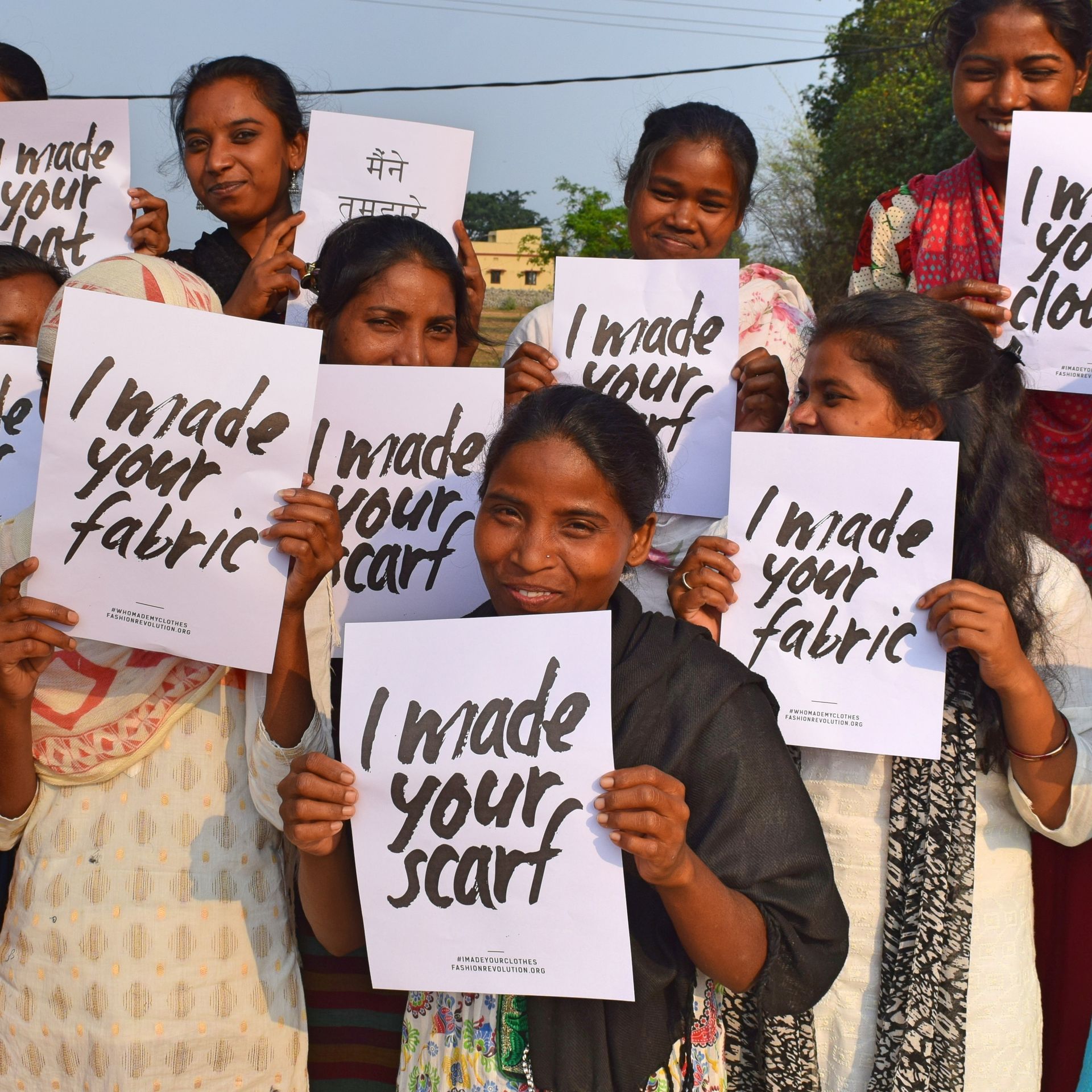 Important to note is that nothing Solid Crafts does, can be listed as charity. They don't donate money or handouts, but create opportunities and work hard together with their women to lift them out of their current situation.
Solid's partners love working with them, in the first place because of the philosophy and their hands-on mentality. But let's not forget that business is business, which means the outgoing product has to be of the highest quality, without exception. Here's where Solid's full service package comes in. They take care of sales, sampling, quality control and the logistic organization from raw material to delivery. The service is also very personal and caters to the different needs of every partner. In this way, every situation can be handled and thought out fast and correctly. But this personal way of working also extends to the ateliers, where the knitters and weavers aren't just a number in a factory, but humans, all with their own stories.
Thanks to the expertise and skills of these ladies, together with the way they are empowered, Solid's partners receive the most beautifully crafted products. Every single knit, carpet, cushion or basket has its own story, a story about high quality, fair work, natural materials and social impact. In turn, Solid's partners can offer their own clientele the most wonderful products, all the while setting an example of responsible and sustainable entrepreneurship. There's nothing better than to fill your home and wardrobe with honest stories, is there? Knowing that your purchase has made a positive difference in the world, is a big plus and gives the shopping experience another dimension.

Think big
Where Solid is different than other craft businesses that try to support women in developing countries, is that it's not afraid of thinking big. It aims to make a connection with the local, authentic craftsmanship of the south and the lifestyle and fashion trends in the west. Solid Crafts doesn't turn the fashion world upside down, as some would say. No, that world already has an incorrect focus and is turning away from situations it should see clearly. Solid's aim is to open everyone's eyes and make people see that fashion can mean something else: not slavery, outrageously low wages and exploitation of people and resources, but empowerment, support and maintaining local talents, all the while keeping an eye on connecting authenticity with trends.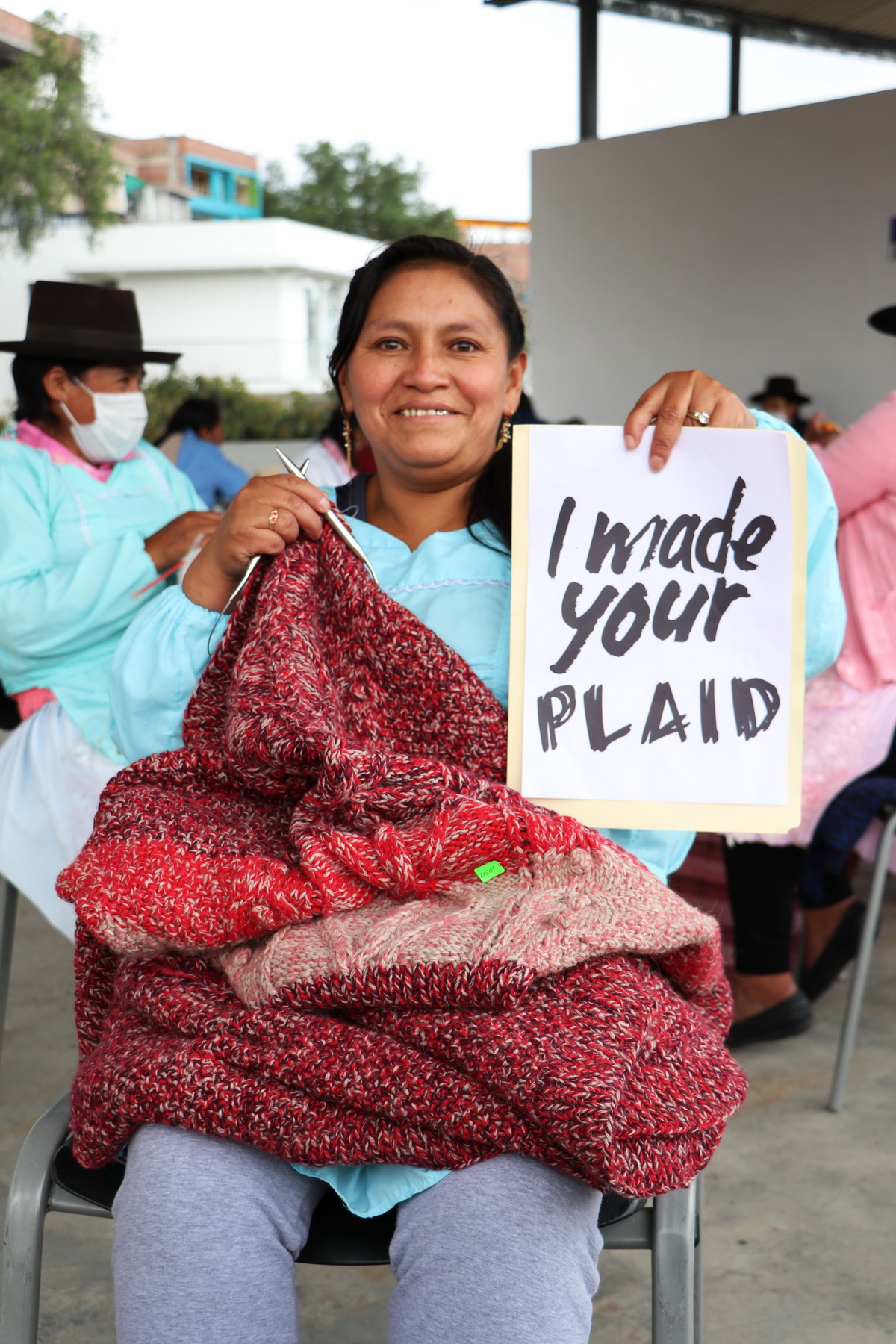 Let's start a revolution
And even now, while the whole world is battling one of the biggest medical crises of the last years, Solid's partners are not giving up on their workers. Orders are still coming in and work is still going out. Not enough to make a profit, but enough to make sure the (formerly) underprivileged women have what they need to survive this crisis, be it financial support or be it people going to check up on them and make sure they are doing okay. Although the management team in Belgium is working from home now, because of the quarantine restrictions, every single one of them is still giving their all. The managers in Peru even decided to forego 10% of their wage and use it for the benefit of the knitters. That's what Solid stands for: humanity first, profit second. If that isn't revolutionary, I don't know what is.