Soni Tirkey (25): craftswoman and weaver since April 2017


Soni is a weaver, working at the Paces Crafts workshop. But she was always a little different from the other kids in her neighbourhood. When she little, she was not yet diagnosed with asthma so people didn't really understand why she couldn't play with the other children. Because she was often absent from school, others started to see her as weak. She only went to school until age 10, because of her health issues, and lack of money to pay for her studies.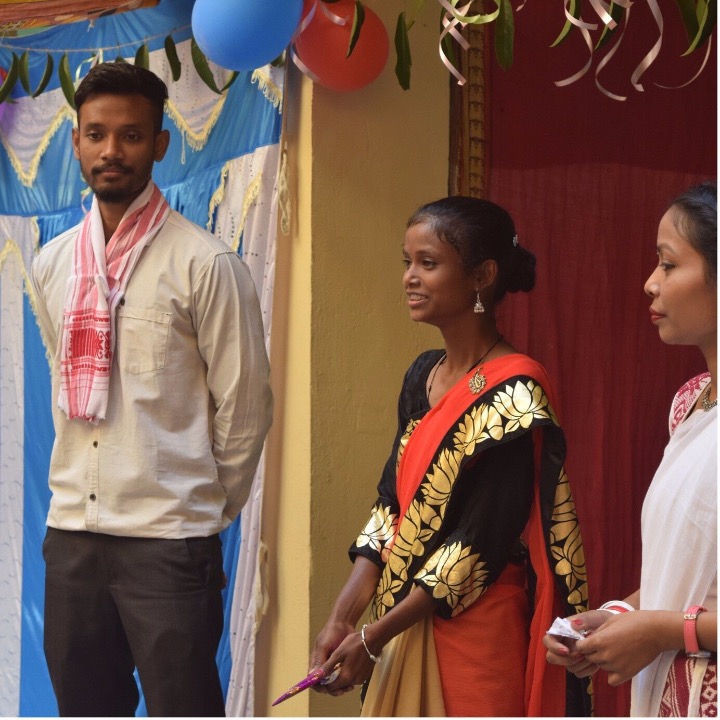 'As a child, I didn't dare to dream of a bright future, because of my health problems. I did not think it was realistic for me to get married and find work. Before I started working at Solid, I worked in the household and with the cattle. The work with the animals was very hard because I always had to be outside, both in the heat and in the cold.'
She didn't think that working at Solid Paces would be something for her. She thought that she couldn't apply for the training because of her health and her lower education. But the village head convinced her to give it a chance and enter the weaving training. She did the training and struggled a lot in the beginning, but eventually she got the hang of it and succeeded.
'When I heard about Solid, I wanted to apply. Because I could not read or write, the daughter of the village chief helped me to fill in the necessary papers. In the beginning, I found the work difficult. I could not remember the names of the threads and did not know the techniques. When I told the master weaver that I was not good at weaving, he replied, "Beyond fear, you will find victory. If you keep trying, victory will be near." That statement inspired me greatly. Slowly I got better at the job and it became easier.'
Soni is now a skilled weaver and has her health under control. Thanks to working at Paces, she has started her own health fund so that - even if she falls sick again – she can take care of herself. 
'I am proud that I am now independent and can help family financially. I also consider myself very lucky that I get so much support from Solid. When I have to go to the hospital, take medicine and rest, my colleagues help me. At the moment I am happy and I live in the moment.'Start writing here...