In recent years, agriculture in the highlands surrounding Ayacucho has suffered greatly from drought caused by climate change. This drought not only affects farmers but also the population that depends on their agricultural products. 
The JOVEM project aims to help young people and families in this region by introducing sustainable and innovative agricultural techniques that can pay for themselves in the medium term.
One of the techniques that the JOVEM team focused on is the construction of a solar-powered water pump. This pump uses solar energy to pump water and can make a difference, especially in isolated areas where access to electricity is difficult. By installing irrigation pumps powered by solar energy, the farmer does not need to use fuel every day. It allows them to produce new crops in their region, that need irrigation, and that were previously not accessible.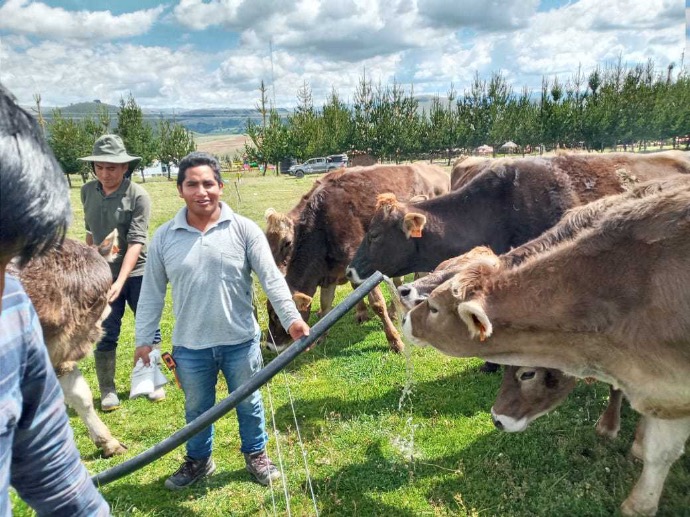 Another advantage of solar pumps is that they are very profitable. Farmers can recover their investment in the pump in just four years, in addition to savings on fuel costs and the use of the electricity grid. The use of solar pumps is also a conscious choice for sustainable agriculture, where the impact on the environment is minimal.
The JOVEM project hopes to inspire young people and families in Ayacucho to invest in sustainable agriculture through the construction of solar-powered water pumps. By doing this, we hope to inspire young people and their families to embrace sustainability, where both profit and care for nature go hand in hand. With these sustainable solutions, the JOVEM project hopes to be an example for young people in showing them that rural life and agriculture can offer a beautiful future, which is not necessarily very labor-intensive and unprofitable.

Made possible thanks to the support of the city of Merksplas.