Rug Tropical Peacock Round Pastel Small   Ø 150 cm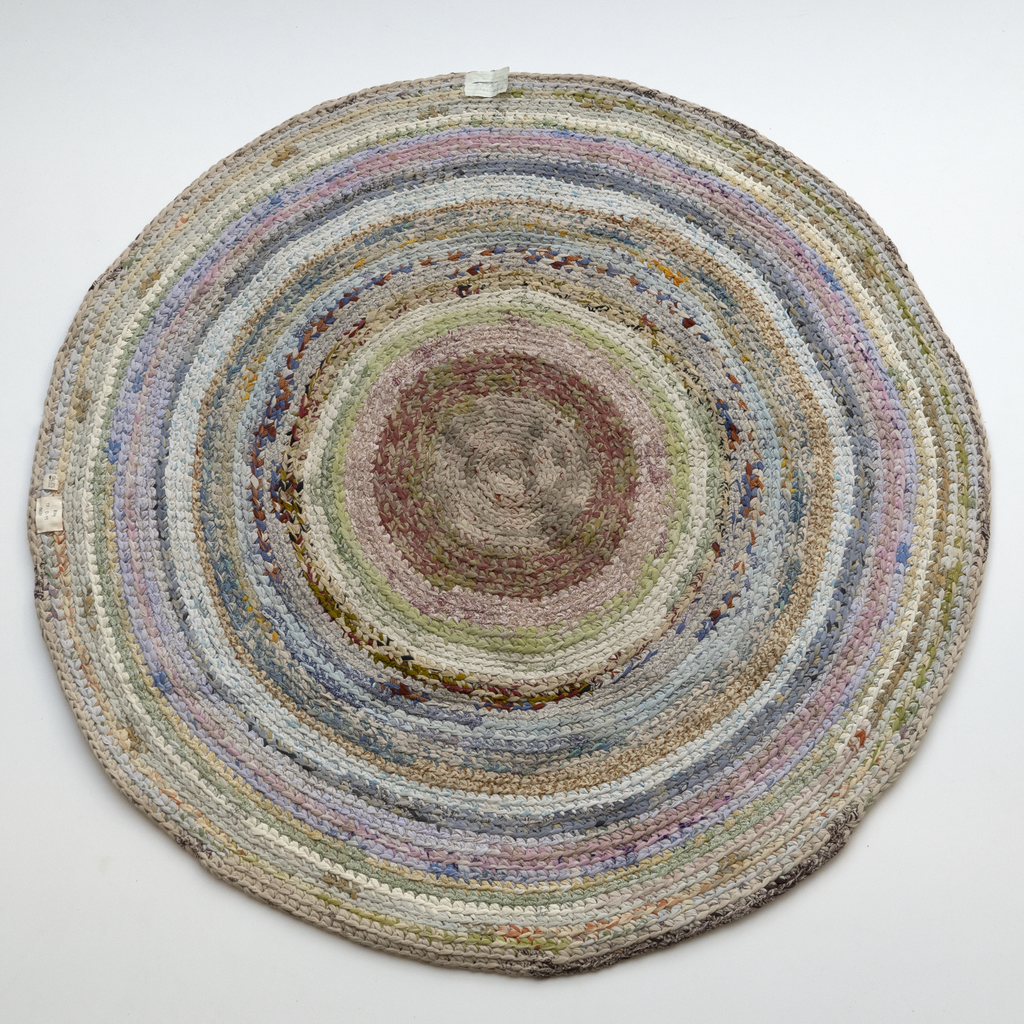 Rug Tropical Peacock Round Pastel Small   Ø 150 cm
Handmade fair trade circular rug using vintage cotton sari - colourful: Pastel. Ø 150 cm


This beautiful rug is 100% handmade in a fair way by local Indian women from Jharkand, a very poor region in the North East of the country. 
Solid Crafts brings them together in an honest and sustainable craft workshop that offers meaningful and decent work to these vulnerable, underprivileged but strong women. They make beautiful handmade products that inspire to dream of a better world. And also realise this dream. The saree, or often written as sari, is a traditional garment worn by women throughout India. Saree literally means "strip of cloth" in Sanskrit. Indian women have been using their sewing and weaving skills to repurpose the traditional saree fabric for years. Their creative designs make it possible to give sarees a beautiful second life. They are carefully washed and used to create your unique rug.

100% made in India, from A to Z.

Each rug is unique, so no two in the world are alike. So you get a unique piece in your home. Each product is handmade. For this reason it may have some minor 'imperfections'. These characteristics, which differ from product to product, are a guarantee of absolute authenticity. 100% handmade with love, especially for you.

"If you empower women, you empower a whole community. " Let's rise by lifting others ! "

Washing and cleaning instructions
Wash separately at 30ºC maximum. - Use a gentle cycle and a mild detergent, without bleach. - Dry flat - Avoid exposure to direct sunlight. - Stain cleaning for small, localised stains. - If you find a loose thread, cut it with scissors. Do not pull. - Vacuum regularly

Who made my product?
At Solid, we are committed to building a strong, fair and sustainable fashion and homew are industry, with a production in Peru, India and Kenya that values and upholds artisans, their craftsmanship and their communities . With products that are high on quality and only use the best natural fibers, Solid is committed to the development of Solid's artisan workshops promoting fair trade good practices .